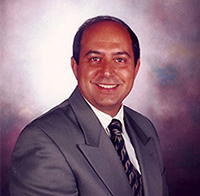 Dr. Acquista was born in Brooklyn and raised in Dyker Heights, the middle of seven children. His dad, a loved and revered dentist, taught him to develop x-rays, pour stone models and the technique of casting gold which fueled his interest in the profession. After graduating Columbia College, Dr. Acquista attended Columbia School of Dental & Oral Surgery graduating in 1981. After a residency at Westchester County Medical Center, he returned to Bay Ridge and opened his office in 1983.
Dr. Acquista is highly skilled at performing root canal procedures with over 30 years experience. He has been performing root canals for other dentists for over 10 years. Dr. Acquista has continued his education in Dentistry as well as Medicine and Health. Not only has he been an independent researcher who has published and lectured, but he loves to educate patients regarding dental, medical, and health issues. Dr. Acquista was a former member of the Academy of General Dentistry Board of Trustees and is currently working with the AGD and American Dental Association to collaborate with Physicians in Diabetes-related issues. Dr. Acquista has pursued his education in implant and cosmetic dentistry, learning from many of the leaders in the field over the years.
Happily married to Geraldine and father of four, he enjoys fishing, kayaking, guitar and tennis.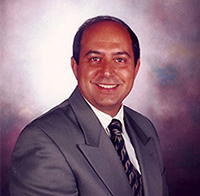 Our Staff
Our Location
479 Bay Ridge Parkway
Suite 1

Brooklyn
,
NY
11209
(718) 238-1081
Follow Us